Ghost Kitchen Opportunities
Enter Urban Markets with This Lower-Cost Approach
Are you interested in owning a chicken wing franchise but would prefer to start off small? At Wing Zone, we offer the opportunity to own a franchise location with lower upfront and ongoing costs. Ghost kitchens are a fast and cost-efficient way of owning your own business and have gained popularity in recent years, especially in urban markets with high demand for food delivery services.
Ghost kitchens are designed for point-of-sale and/or delivery services and may house more than one restaurant at a time. These kitchens provide all the room needed for food preparation and cooking and allow owners to capitalize on delivery services and platforms like UberEats, GrubHub, DoorDash, and others. They sometimes also have dedicated parking spots for delivery drivers.
Ghost kitchens are a popular choice for new owners because they offer lower operating costs and are strategically located in areas with higher rents and higher foot traffic. Wing Zone's menu is perfectly primed for a delivery model, as wings and our other offerings are an in-demand and easily-portable product. The fast-casual restaurant industry is growing rapidly and ghost kitchen set-ups are becoming more frequent for companies in our space.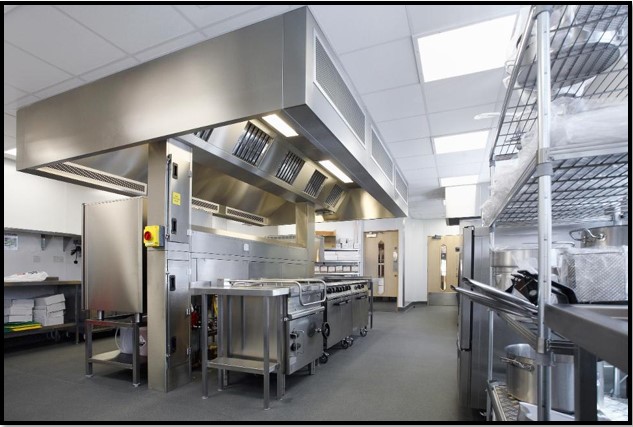 Benefits of Owning a Wing Zone Ghost Kitchen
Innovation is one of the reasons our chicken wing franchise continues to thrive. We are growing rapidly and continually adapting to new market trends that include non-traditional opportunities. Ghost kitchens offer new Wing Zone owners quite a few benefits that include:
Lower start-up costs and more affordable operations
Locations with higher rents and strong demand for delivery services
Rapid market penetration
Shared utilities and other services like water, cleaning, and more
Available opportunities throughout the United States
If you're curious to learn more about our ghost kitchen opportunities, reach out to the Wing Zone franchise development team!